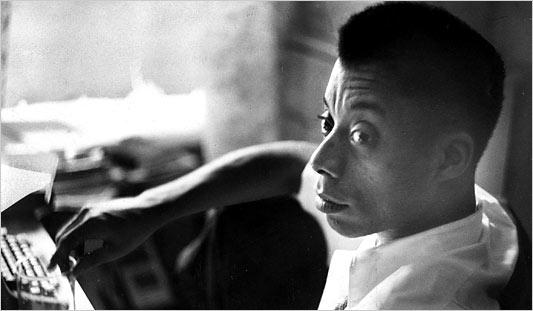 I come from a musical family. At the beginning of their careers, my mother was a singer, and my father was a pianist, who often accompanied her. Music, especially classical and jazz, was a constant in the household.
The music of opera was part of that mix; my mother would sing pieces by Handel, Puccini, Bach.. But my first real concept of what opera was, and how a 'composer' crafted such stories to music, came with the title "Aida", and the name Giuseppe Verdi.
My father's story of this was that, when I was seven, while riding in the car with him, I heard a bit of the
Triumphal March
on the radio and was excited by it. Being the educator he was, soon after he brought home a recording of
Aida,
with Leontyne Price, Jon Vickers and George Solti conducting. My father showed me the libretto, explained how, on the left the language was in Italian, but I could follow along on the right, in English, and understand what the characters were singing.
My father always insisted that I planted myself between the living room speakers, and remained in that position for almost 3 hours, following the libretto, and absorbing the opera from beginning to end. I remember none of that particular event, but I know that there was a point in my life when I realized that opera was a form of incredible imagination, and aural painting.
I remain, first and foremost, an ardent Verdian; his attempts, throughout his career, to allow the drama of a particular situation to drive the music, rather than stay to a less realistic form of bel canto (pretty singing), was a decision which not only changed opera entirely, but was a lesson of an artist's belief in staying true to a value of theatricality, which seemed seamlessly to fashion my own concept of the drive for true storytelling, and not just story dressing.
When I first came to investigate my own creativity, I will admit, I consulted Verdi, and always questioned if what I was writing was in the vein of the true story, or if I was just conjuring draping, for something wholly unnecessary to the moment.
The guidance of gifted mentors is not something to ignore, whether those teachers are present or past. Their struggles, creative or ideological, seem to be relevant to any time.
In focusing my writing to playwriting, early on I gravitated to other writers who looked to create characters to speak truths they found lacking from the stage.
Writers such as James Baldwin, Lorraine Hansberry, Tennessee Williams, Truman Capote, had as much influence on me, in terms of writing characters, as did the construct of Rod Serling, and reruns of Playhouse 90, which plat-formed some of America's great writers of the 40's and 50's, and presented episodes of concise characterization and themes of often challenging social, racial and political commentary.
[slideshow]
I find that many genres are fused in the weave of my writing, but the underpinning detail, is always to find the character that can lead a journey.